Future Fuel successfully secured £5,100 OZEV funding on behalf of our client, to go towards the EV charge point installation fee.
Beautifully situated right by the Thames! This property is conveniently located, within easy reach from Greenwich or the heart of the City, and surrounded by local amenities, including supermarkets, cafes, restaurants and more.
Future Group Solution
Future Fuel installed a fully active infrastructure to help residents transition to EV without any pain points. This infrastructure was supplied by Easee and each active charger will be in keeping with the new EV charge point regulations.
The residents will have been given a pack describing their next steps. 
The billing platform is supplied by MONTA, an easy billing app for users.
Conclusion
6 active chargers were installed, by Team Future, as well as the cabling infrastructure in a rapid turnaround of only 6 days.
Barrier Point is now fully future-proofed for EV uptake, and our client has total peace of mind.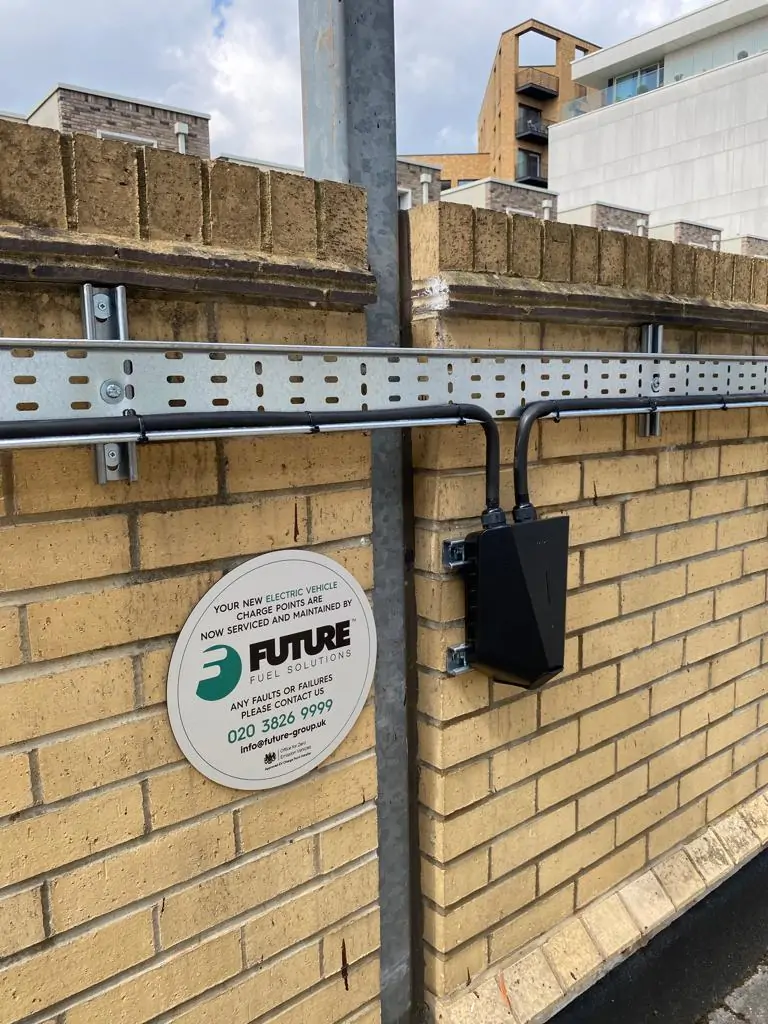 Future Group has been very flexible with us from the beginning and helped us, as a board representing an estate, explore different options. They have been patient and once we established the go-forward plan and signed the contract they allocated resources for the project within a week. The installation was straight forward and the team on site kept me informed throughout. Two weeks later we had our chargers installed and ready to go. Thank you, Jamie and Danny, for your help with this project.

AC
Name of site/ building: Barrier Point
Instructing client: Urang Property Management
Location: London E16
Building Type: Residential
Number of bays (fuel): 6 active
Technology used: Easee Smart charging
Do you have a project we could help you with?
Get in touch
T: 020 3826 9999