Over 90% complete, 10 days ahead of schedule.
Future Fuel is very pleased to share that their installations are progressing ahead of schedule at their latest multiple-point EVC solution project located in Kensington, London.
Future Fuel had already successfully secured a total of £29,500 on behalf of our client for this project and it is being utilised by installing a large passive infrastructure, ready for EV uptake.
This uptake is very important to not only our sector but the world we now live in. The Government announced a Road to Zero strategy in 2018 to lower emissions, aiming for car buyers to go electric by 2035.
At this site a total of 59 passive bays will be installed, allowing any resident to transition to an active robot simply by scanning the barcode on their charger.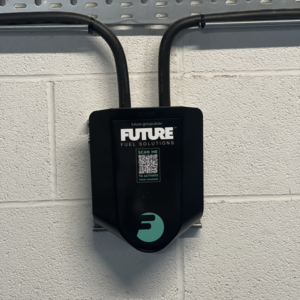 The system is currently being commissioned and being added to the online portal providing Future Fuel full remote visibility. Residents have received 'immobilisation packs' posted through their doors, with information explaining how they can request a charger (which will be connected to their pre-installed bay infrastructure). Additionally, these packs will explain the benefits of the OZEV apartment living grant, and how they can take full advantage.
Our client can expect a full handover ahead of time, without issue… And Future Fuel can expect to return for the ongoing maintenance and management later in the year and thereafter.
Do you have a project we could help with?
Get in touch: info@future-group.uk
T: 020 3826 9999
09/08/2022