Future Fire install 128 devices at a site in Chelmsford in 3 days.
A residential development situated in Chelmsford, Essex, consisting of just 46 one & two-bedroom apartments on the edge of the city centre…
Future Fire was commissioned the full install for a Hyfire Taurus wireless system.
The site had a smoke ventilation system however due to the site's (evacuation) policy, the current system did not meet the necessary requirements we, therefore, were given the task to install a wireless fire alarm system which meets today's standards and requirements. It is paramount that all fire alarm, and smoke detecting system keep up to date to ensure maximum safety.
The team installed 46 heat detectors inside flats, equalling 128 devices in total.
This installation was the single biggest install in a solo block in Future Fire history.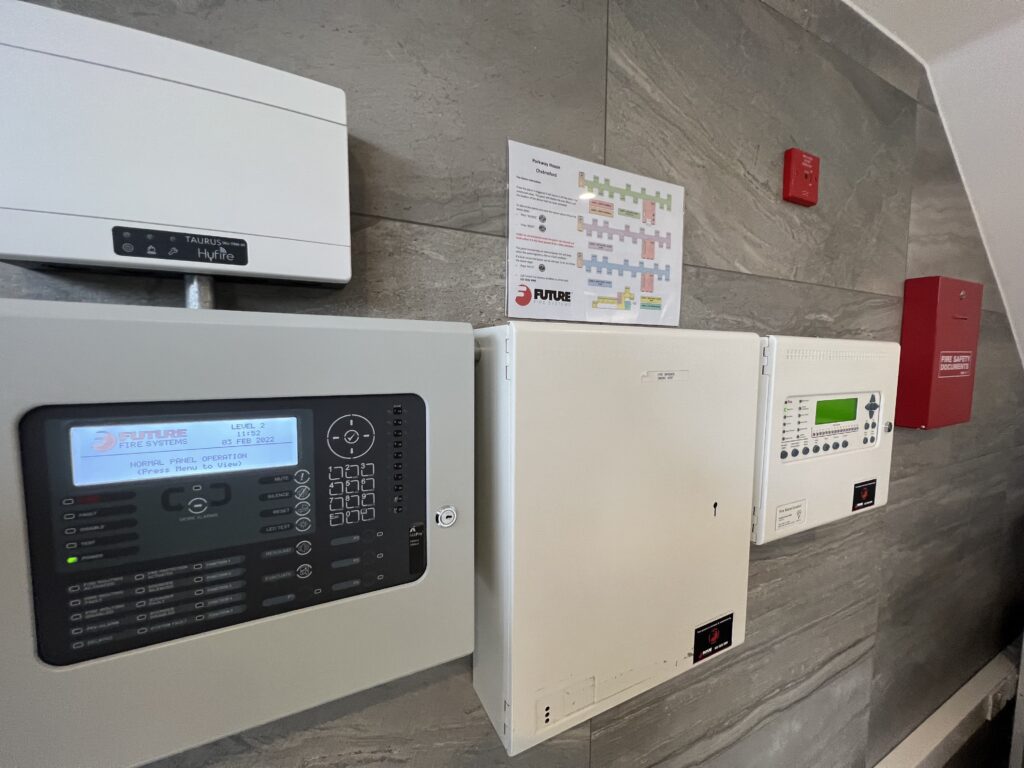 Conclusion
The system is now fully functional passing its 7-day soak test.
Residents now have peace of mind knowing the building and their property is safe, and Future Fire will return to carry out ongoing maintenance.
Location: Chelmsford
Number of dwellings: 46
Technology used: Hyfire Taurus Wireless System
Project timeline: 3 days
Do you have a project we could help you with?
Get in touch
T: 020 3826 9999