Future Lighting performs a full internal and external lighting upgrade.
Parkview Estate is situated in Woking and is an entire Estate Development with various residential blocks, garages, and external areas.
The client set out to improve the estate's light levels whilst transitioning to LED technology for all the added benefits including consumption reduction, maintenance reduction & an efficient lighting system that incorporated a new, fully functional emergency lighting system, compliant to current standards.
Future Lighting then advised the client to coordinate this scope of works with the internal lighting system upgrade and used this opportunity to upgrade the Fixed Wire Installations for complete compliancy on completion, which was approved and achieved.
The Future Lighting Solution
Future Lighting highlighted the need for a self-test emergency lighting system(s) and efficient control methods. We also ensured the lights were anti-vandal lights and installed in accordance.
New LED self-test combined emergency & standard external lighting with remote photocell controls, designed and specified by Designplan.
New LED self-test combined emergency ceiling mount bulkhead lights c/w built-in microwave occupancy sensors with 10% dimming corridor function, as recommended by Future Lighting to save the client money at the specification stage without compromising on the quality of product or warranty.
Challenges:
The programme of works was essential and a tight programme, so the running of the project was imperative.
This was achieved seamlessly due to the professionalism of the team of engineers and office support staff.
The external lighting was wired in steel galvanised conduit around the perimeter of each block which can always be a challenge during the winter months, but engineers were unfazed and completed the skilled work to an exceptional standard.
We also had to adjust to ensure any level of light pollution was eradicated, where brightness levels and the number of lights were increased.
Conclusion
Future Lighting was called to Parkview Estates to perform a complete Lighting Upgrade including External Lighting, Internal Lighting, new Emergency Lighting System & NICEIC remedial and improvement works.
The scope of works allowed for a complete new internal/external emergency lighting system and included new 18th Edition fuse board upgrades with RCBO/MCB protection.
EIC's were issued on completion as verification of compliance and safety for continued service with a recommended re-test date of 5 years. Our clients are satisfied with the works and now feel a sense of relief knowing they are in good hands for at least 5 years.
The installation was a huge success with both the client, the surveying team and residents who are thrilled with the outcome and level of service they experienced.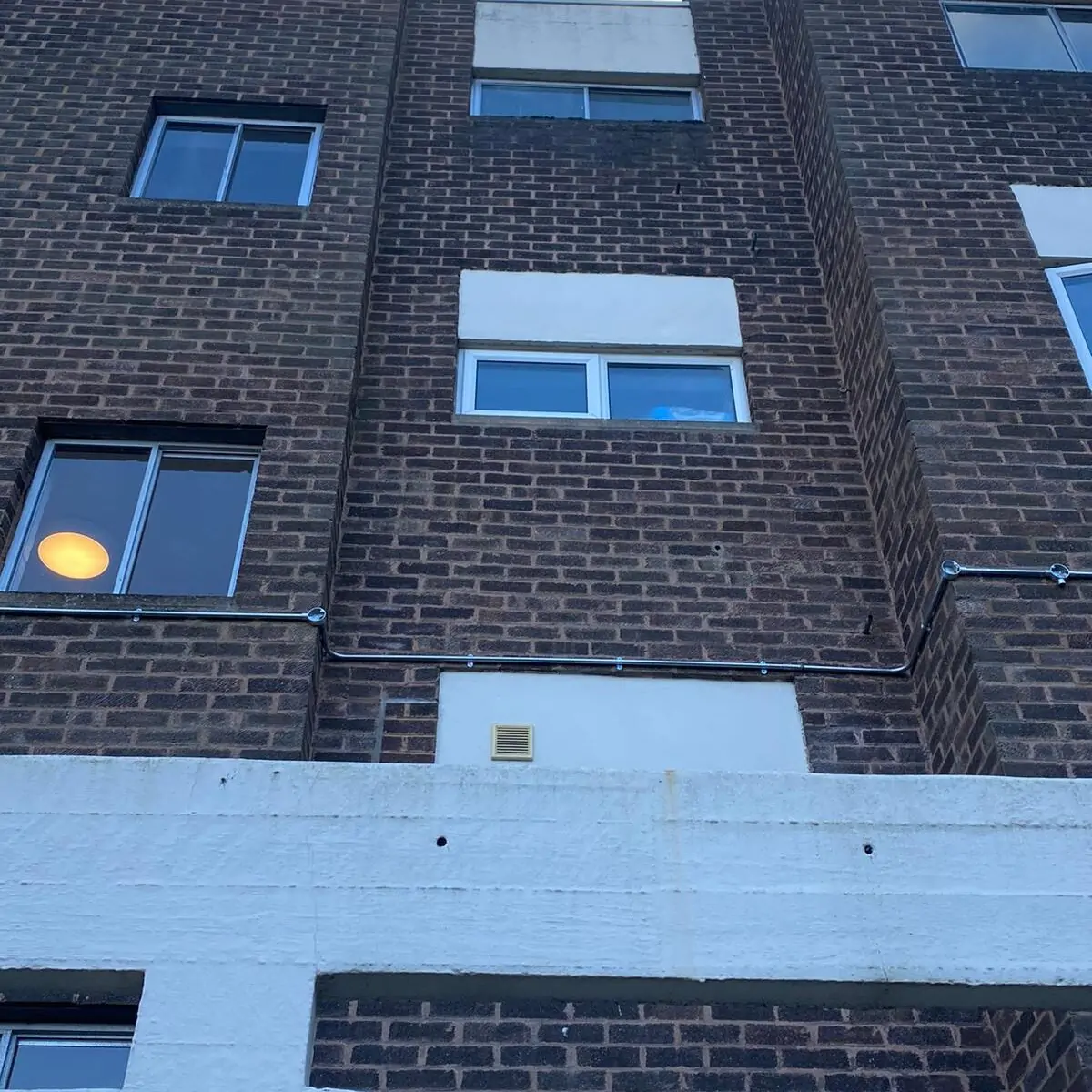 "Generally, both TVS and JFM are very happy with the progress of works, we haven't received any complaints or had any issues raised by residents to date. We also appreciate that the site is being kept tidy, which is a positive reflection on your staff."
Client: Thames Valley Surveyors & JFM
Building Type: Residential
Location: Woking, GU22 7NL
Technology Used: LED Lighting
Number of fittings: 100+
Warranty: 5 years Parts & Labour
Compliant: Yes
Do you have a project we could help you with?
Get in touch
T: 020 3826 9999