Future Fire install a wireless alarm system following a block fire in 2021.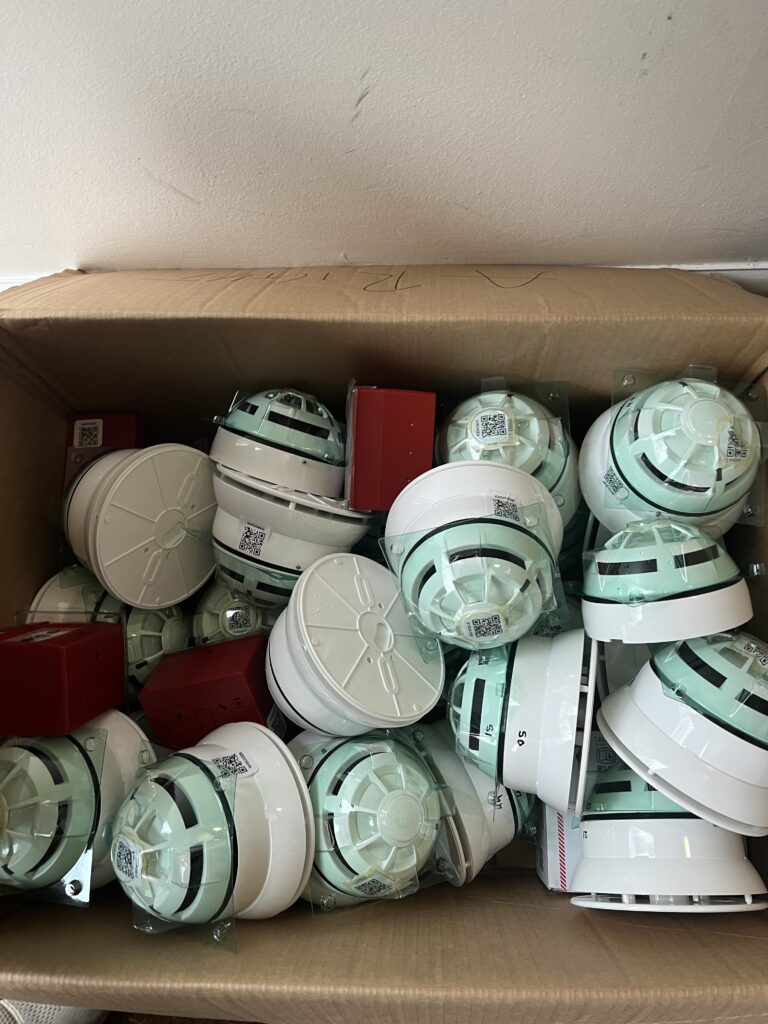 The residents of Yeoman Close in Ipswich unfortunately suffered a block fire in July of 2021. The blaze started in a top floor flat in the early afternoon but, thankfully, it was successfully contained and no one was hurt during the incident.
While there were no casualties, the incident caused huge distress and upheaval for the residents who were moved into temporary accommodation. Following repairs and refurbishment, the 3-block site is now back up and running. .
The Fire Assessment
While no cladding was found to be at fault and the wooden balconies were not found to be a contributing factor, it was discovered that there was insufficient fire-stopping and compartmentation within the blocks.
An enforcement notice was put in place and therefore a waking watch team was required along with a simultaneous evacuation policy. This brought the block in line with requirements but was, of course, extremely expensive.
The management soon reached out to Future Fire for a safe, cost-effective, long-term solution.
The Future Fire Solution
We installed a Hyfire wireless fire alarm system across the 3-block, 6-core site. This involved the installation of over 400 devices- meaning a heavy emphasis on customer service.
Challenges
As with all blocks of this nature, gaining access to individual units was the main challenge. We always work closely with our clients, helping them to correspond with residents in the right way to gain their trust and to highlight the importance of the work.
In this case, residents were invited to book appointments with our on-site engineers at a time that suited them which went some way to gaining their cooperation while alleviating stress for the management team.
Conclusion
We were on site for a total of 3 weeks to complete the 400-device installation. Following successful testing and sign off procedures, residents now have peace of mind that their safety, their homes and their investments are protected.
Do you have a project we could help you with?
Get in touch
T: 020 3826 9999