Future Fuel installs a fully passive infrastructure supplied by Easee.
Scope:
Installation of a full "passive" infrastructure, allowing residents to move over to EV simply and without any pain points.
Partnering with Easee Charging & Mina Billing portal, Future Group provided the most technically advanced solution available for the residential block sector.
Residents are issued with a personal RFID card providing secure access and personal billing solutions.
Utlising an Easee-Ready docking station system, our client now has a completely EV-ready charging point at low cost.
By pre-installing the infrastructure within the building, an additional charger can be deployed upon demand with the innovative "Plug & Play" technology; simply 'Click' it in the pre-installed body now installed in the resident's bay.
The Charging Robot acts as an intelligent junction box and supports the expansion of multiple charging stations on the same cable.
The Installation:
The system was installed and commissioned over a nine-day period, making the entire car park 'Future-proof' and EV ready.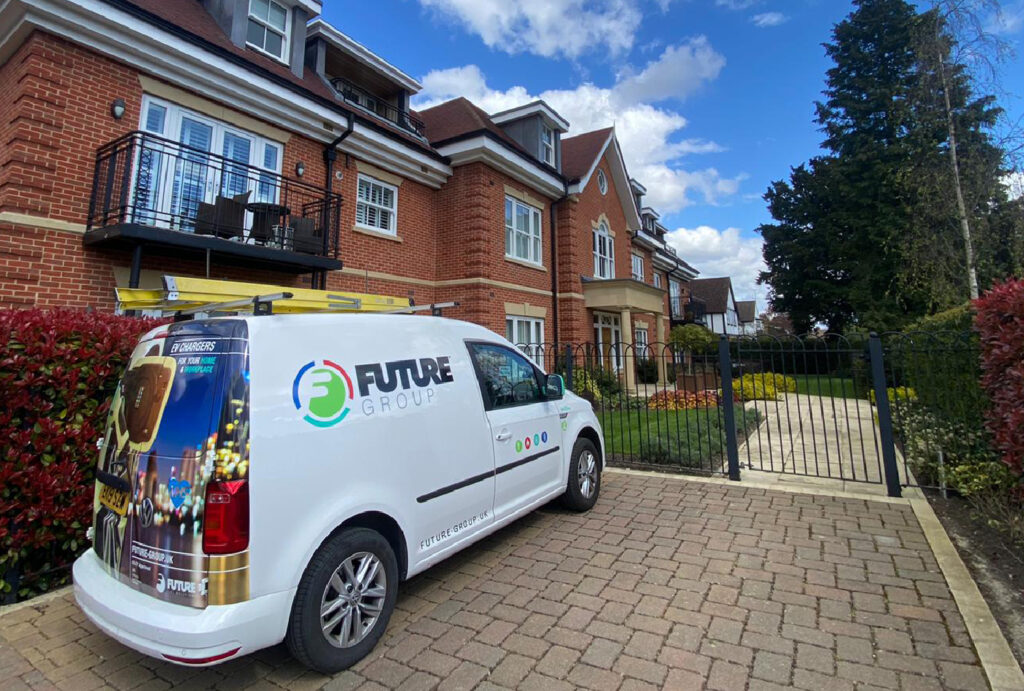 Location: Beaconsfield
Technology used: Easee
101 Load balancing units
22 Man kW charge
69% smaller than other chargers
Do you have a project we could help you with?
Get in touch
T: 020 3826 9999