Future Security pioneered a new 2-wire cabling system and successfully carried out a full door entry upgrade.
Bermondsey can turn any Londoner into a tourist…
Bermondsey once sat derelict for decades but is now a lively part of London filled with great restaurants, pubs, and coffee houses. Once an important part of London's River trade it's now filled with visitors and regulars.
Scotts Sufferance Wharf, located at the head of Saint Saviours Docks, is in the perfect position for any London-lover. It is amongst the hustle and bustle of Bermondsey and less than a mile away from three underground stations: Bermondsey, Tower Hill, and London Bridge. Residents from Scott Sufferance can enjoy everything London has to offer.
This beautifully presented warehouse-style residential site was developed by Peer Group in the late 1970s, equipped with balconies, secure parking, and concierge.
Scott Sufferance Wharf was in dire need of a new security system so JFM contacted Future Security to supply and deliver a replacement video intercom system to multiple blocks.
Future Security Highlighted:
Existing system panels were many different sizes and were poorly fitted to the brickwork of the building
System wiring had several faults (it was very messy)
The site has one main panel and then one panel per block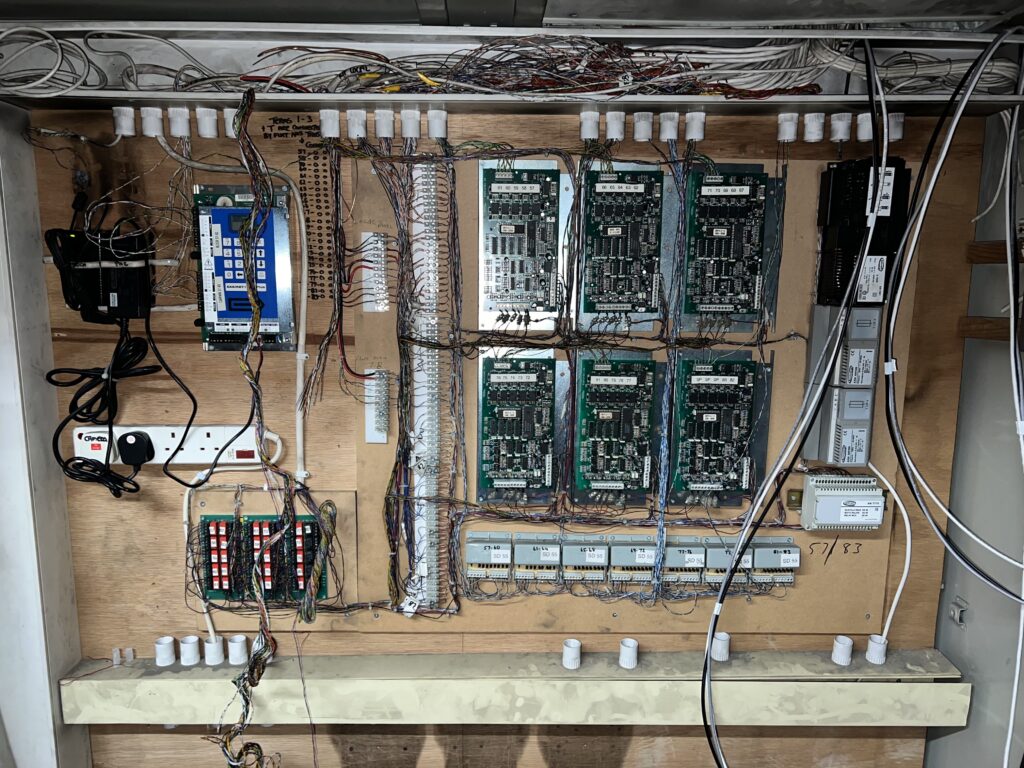 The Future Security Solution:
One of the biggest issues for Scott Sufferance was the wiring and existing panels being poorly fitted. Future Security carried out a survey and ordered panels, monitors and wire switches from Dahua Technology, a world-leading video-centric smart IoT solution and service provider:
7 panels
94 handsets (93 flats)
8 power supplies
1 network switch
Future Security replaced the existing handsets with a new Dahua touchscreen monitor- this way each resident can see visitors as they await by each panel outside, through video technology.
We provided a video IP solution with uniform digital panels to repaired brickwork to provide clean aesthetics and uniform panels to the blocks. An up-to-date touch screen video intercom system for each flat delivered a greater user experience for each resident.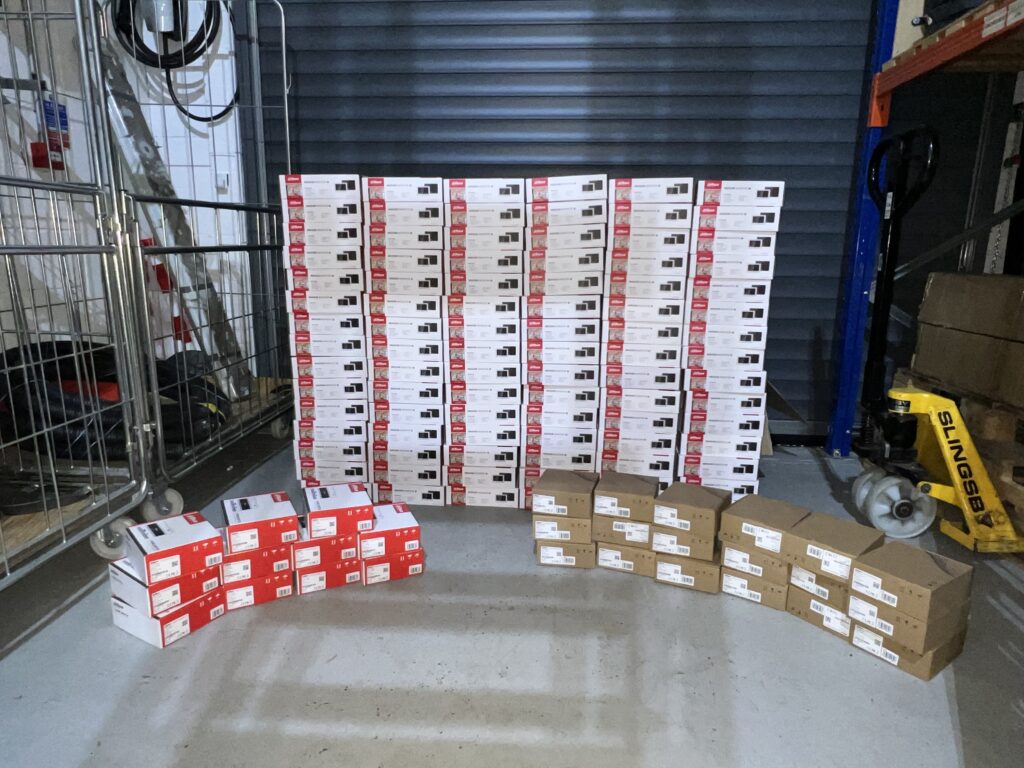 My experience with Future Group has been a very good one, a very nice bunch of guys.

Alex, Porter at Scotts Sufferance Wharf
Challenges:
Access to residences
System operation to meet site specifics
Multiple trades required coordination to deliver the solution
Conclusion
A NEW Two Wire System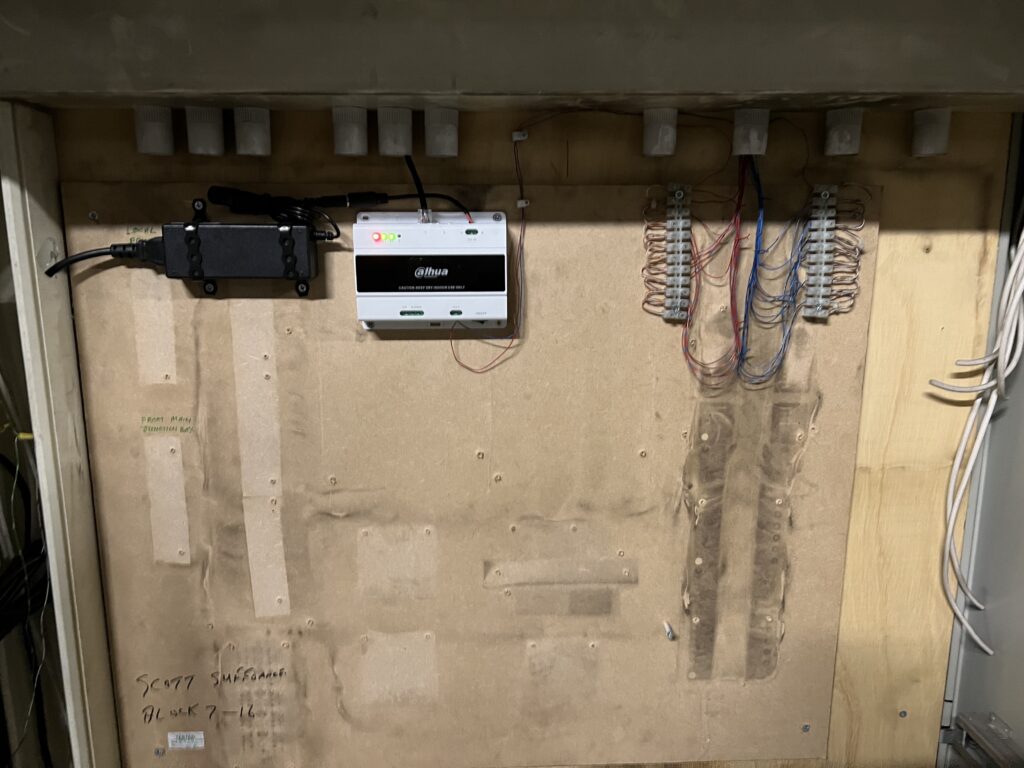 Before it was an 8-cable system and now Future Security have pioneered a new, 2 wired cabling system. This makes it cleaner and future-proof for any problems that may arise post-install.
"Really pleased with the support from manufacturers providing firmware upgrades to enable this to be configured smoothly." – Sean Cassidy, Director of Future Security
Future Regeneration was also called for the redecoration, plastering and re-painting of the surroundings for all intercoms, eliminating any ongoing works by other trades, thus keeping the site fresh and well presented. This addition to the security service provided the finishing touch to an already high-standard service, keeping residents happy and the site's aesthetic pristine.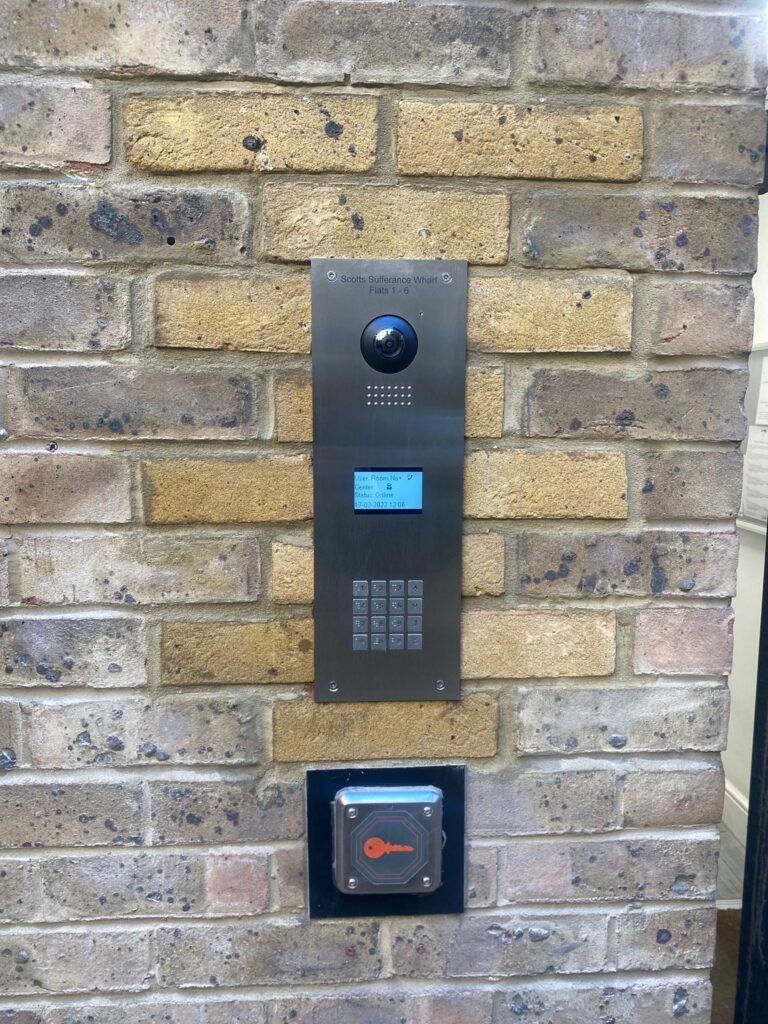 We recently instructed Future Group to upgrade the intercom system at a residential development consisting of 100 units. The whole project from start to finish was effortless and would recommend them. A project of this size and scope rarely goes problem free but, on this occasion, it did and that was down to the planning and knowledge of the engineers.

SB, Property Manager at JFM
Client: JFM
Location: 5 Mill Street, London, SE1 2DE
Building Type: Residential
Number of Dwellings: 93
Technology used: Digital Intercom. Dahua.
Warranty: 3 years manufacturer

Do you have a project we could help you with?
Get in touch
T: 020 3826 9999